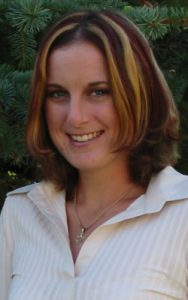 I graduated in 2006 from Sutherland-Chan's Massage Therapy program, after an extensive professional career in the equine industry. Upon graduation I immediately started working at Hands On. As a former athlete myself, I can relate to the stress, aches and pains any sport can bring, as well as the daily wear and tear life offers.
I am trained and use the following techniques in my practice: general Swedish techniques, Prenatal massage, Trigger Point therapy, and Advanced Sports techniques. I have taken courses in therapeutic Hot Stones massage, Myofascial Release (deep tissue), Ultrasound and Electro-Therapy (IFC/TENS) modalities. I continue to attend workshops to further my knowledge and techniques.
I love my work and welcome all clients to experience an effective way to promote health and well-being.