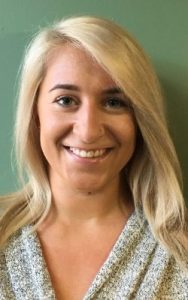 I graduated from the Canadian College of Massage and Hydrotherapy in 2010, and have been happily practising ever since.  I have taken courses in Pregnancy Massage, Reflexology, Reiki, Advanced Sports Massage , Cupping, Hot Stone Massage and Acupressure Level 1 & 2.
I have lived in New Zealand and travelled South East Asia for 18 months and made it my goal to receive as many massages as I could in each country to incorporate many different techniques and styles of massage into my work.
I use many different types of massage in my practice such as Swedish Massage, Trigger Point Release, Relaxation Massage, Myofascial Release and Deep Tissue Massage. I am also able to incorporate Myofascial Release techniques to clients who have lost their voice or are seeking vocal therapy.
I continually strive to expand my knowledge in any way I can to best suit my clients needs to ensure they feel comfortable, happy and relieved of their pain. I take extreme pride in my work as it have been my passion for many years and I hope this is evident in my treatments.